October 10th, 17th, 24th, and 31st – 2020
from 10pm-3am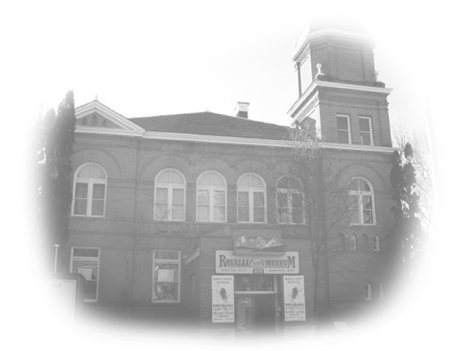 Become a paranormal investigator for the night, gathering evidence and exploring rooms in the Museum that are not on the regular tour! This event is done in the dark, with flashlights, and special ghost hunting equipment. Please bring your cameras. We will ask you to share your findings with us to go in our collection of evidence.
Take a break during the long evening for psychic readings with local intuitive, Sarah Monson, who offers her services, at a special rate, for this event to benefit the Museum!
Space is limited, so purchase your tickets as soon as possible. Tickets are non-refundable up to 1 week prior to this event. Tickets are $20 for members, $25 for non-members. Children under 18 must be accompanied by an adult.
Please, no one under the age of 14. This can be a frightening experience that is not suitable for children.
Private tours are also available for parties of 10 or more. Contact the museum at 406.363.3338 for details.
Email Volunteer@ravallimuseum.org to Volunteer for This Event 
Email Sponsorships@ravallimuseum.org to Sponsor This Event