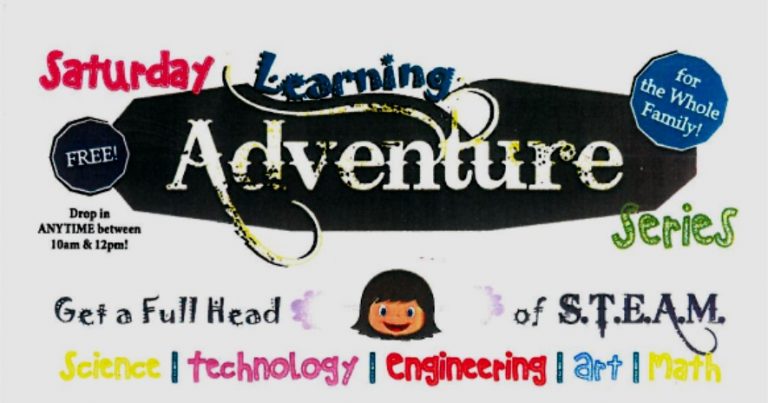 Saturday Morning Learning Adventures: 10:00am – 12:00pm 
Fun for all ages! Drop by anytime and create.
March 11th ~ 3D Dinosaurs: Our pre-cut cardboard dinosaurs will be fun to decorate and paint as each student determines what their dinosaur should look like. A matching stand will be painted and then slid onto each dinosaur so it will stand up. 
March 18th ~ Little People: Let's make a village of little people from an assortment of wooden peg dolls.  Our plain wooden dolls range from 1" – 3" high. We have fabric, wool hair, wings, and other things to make each little person delightful and unique. One doll per participant, please.
March 25th ~ Secret Garden: Today we celebrate the vernal equinox as we once again use our imagination to build a little secret garden. Recycled materials will combine with dried flowers and moss, little shells and tiny jewels. A perfect place for your peg doll person!
April 1st ~ Fool's Gold: All that glitters is not gold, or so I've been told! But what do you do with the dregs of glitter glue? How about spreading the gooey gluey glitter onto a rock and transforming it into pretend gold? Or silver, amethyst, rose quartz, emerald, etc.!
April 8th ~ Easter Decorations: We'll have a hoppin' good time designing special Easter art featuring decorated eggs, bunnies, chicks and lovely spring flowers! A plethora of colored paper will be available for each student to cut and glue into their special composition.
April 15th ~ Caterpillar Habitats: Do you like watching caterpillars as they crawl around?  Then you will treasure our adorable fuzzy caterpillars made from pipe cleaners and wiggle eyes! We will make these little cuties a special place to live and we will cut pretend leaves for them to eat!
April 22nd ~ Fairy Homes: Celebrate Earth Day as you remodel little tea boxes into whimsical homes for fairies and gnomes! Let's reduce, reuse, recycle and repurpose everyday items into adorable creations that will be the talk of fairy town!
April 29th ~ Unique Insects: Today we will learn about beautiful and beneficial insects. Paint the head, thorax, and the abdomen. Add legs and you have your own unique insect. Paint it any color that you choose.
Check our Facebook Event page for up to-date Series information.    https://www.facebook.com/ravallimuseum