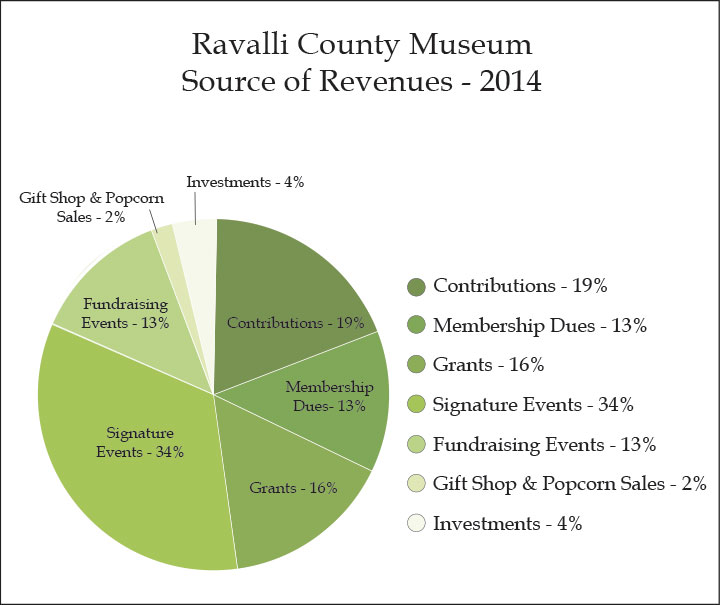 You can support our mission at Ravalli County Museum by simply writing a check, pledging to give regularly, sponsoring an event, or making a planned gift. Ravalli County Museum & Historical Society is a 501(c)3 nonprofit corporation, and contributions are tax deductible to the extent allowable by law.
Donations
Automatic Monthly Pledges Via debit or credit-secured at the museum
Honorary and Memorial Gifts Acknowledgements will be sent to you and to the family of the honoree
Securities May offer you capital gains tax incentives when they have been held long term and may be claimed as a charitable deduction
Real & Personal Property Accepted in accordance with our gift acceptance policy
Sponsorships Sponsorship levels vary, depending on the event, and you can offer full or partial support See Details
Planned Giving Your own financial advisers, working with the museum, can explore and arrange these types of gifts
Bequests May result in significant estate tax savings
Charitable Remainder Trusts An annual specified sum as the result of a gift in trust
Charitable Gift Annuity A contract that provides fixed income for life in return for a transfer of certain assets
Unique Contribution Opportunity – The Grantsdale School Bell Tower Project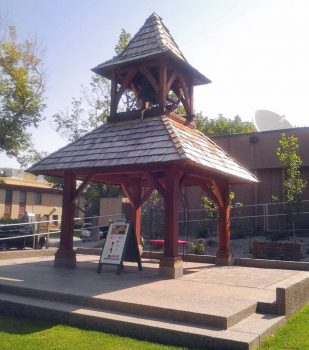 The Grantsdale School bell was placed in a tower atop the school when it was built in 1889. By 1963, a new school replaced the old, which was dismantled. The bell was placed in the school yard, where it sat until local volunteers rebuilt the tower in recent years. Grantsdale's 50 students hand-twisted twine into heavy rope and hoisted the bell into position.
In 2013, the outstanding and nurturing educational institution closed its doors. Fundraisers in 2013 and 2014 enabled the bell tower's relocation to the Ravalli County Museum grounds, where it is preserved and remembered.
Commemorative bricks that make up the tower's foundation are still available! Purchase a brick here.