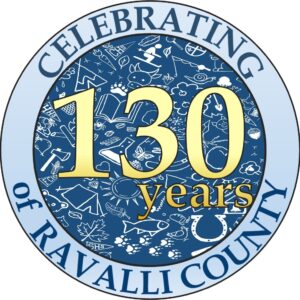 130 Years of Ravalli County
Featured in the Courtroom Gallery
This exhibit explores the history of Ravalli County, shares highlights of the past 130 years, and includes new interactives.
On view until December 2023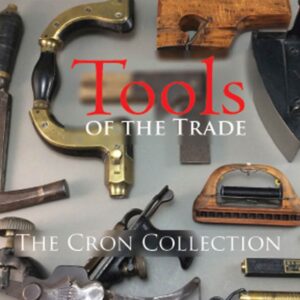 Tools of the Trade 
Featured in the Heman Gallery
The Crons have been collecting tools most of their lives and have amassed over 250 striking and absorbing examples of the myriad and diverse tools that can fit every necessary function. View the collection, the remarkable art that is represented by these finely crafted implements, utensils, riggings, and yes, tools.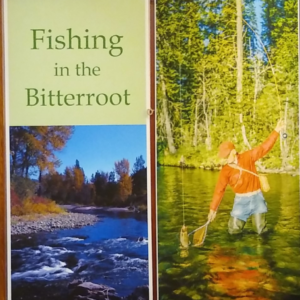 Fishing in the Bitterroot
Featured in Gallery 7
Created in collaboration with Bitterroot Trout Unlimited, this exhibit showcases rods, reels and other fishing gear from the past, as well as sharing information about trout habitats.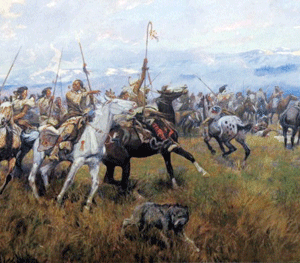 Sponsored by Rob and Terry Ryan, this room features Lewis and Clark Meet the Salish at Ross Hole, and exhibit focused on the Corps of Discovery through the Bitter Root Valley in 1805 and 1806, and their encounters with the the Salish Tribe.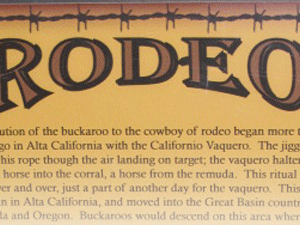 This exhibit depicts the lifestyle, tools and practices of the early American cowboy, where the sport of rodeo all began.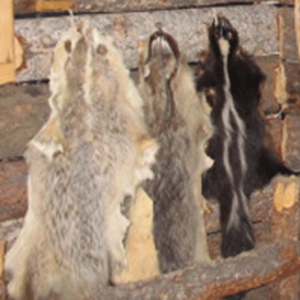 This room is an example of the kind of log cabin a miner or trapper may have lived in as early as the 1820s. How long could you live in a cabin like this? A week, a month or a year? Stop by the exhibit and let us know!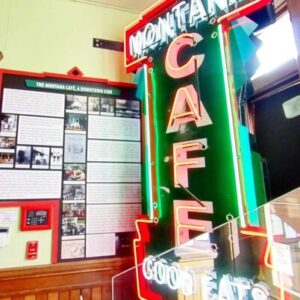 The local eatery may be gone, but the stories still exist in the minds and hearts of all those who remember the iconic restaurant with the big neon sign and the family that owned it. This was the first neon sign in Hamilton and perhaps in Montana! At the special opening reception, Montana Cafe stories were told; you can find some of them with the exhibit.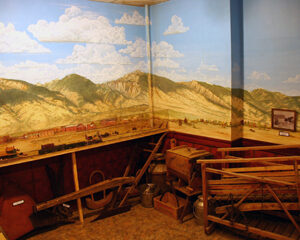 Walk Through the Bitter Root
Logging and agriculture, the early industries of the Bitter Root Valley are showcased in this display. This exhibit includes murals that show what the valley looked like in the early 1900s, from Conner to Hamilton.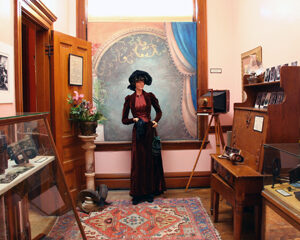 Bertie Lord
Bertie Lord was an early local photographer who lived during the Victorian era. This exhibit depicts the life of Bertie Lord and a timeline of photograph technology. This exhibit has been refreshed with a new interpretation and biography.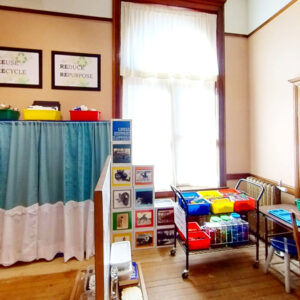 Children's Discovery Room
Explore, play and create in the Children's Discovery Room! With a new makerspace, magnet wall, puzzles and games, there is something for everyone to enjoy. Also, be sure to stop by our Adventure Series on Saturday Mornings from 10am – 12pm, all year round.